Tony Sage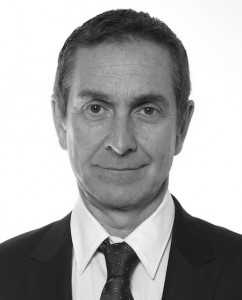 Non-Executive Chairman
Mr Sage has more than 30 years' experience in corporate advisory services, funds management and capital raising predominantly within the resource sector. Mr Sage is based in Western Australia and has been involved in the management and financing of listed mining companies for the last 18 years. Mr Sage currently holds the position of Executive Chairman of ASX listed Cape Lambert Resources Limited and Cauldron Energy Limited and Non-Executive Chairman of ASX listed Fe Limited. He is also the Non-Executive Director of International Petroleum Limited.
Dietrich Wanke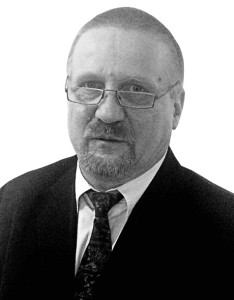 Chief Executive Officer
Mr Wanke has more than 30 years' experience in management at operational level for underground and open cut mines. Mr Wanke has held statutory positions as registered manager under the applicable mining acts in several countries and commodities, notably gold/silver, nickel, diamonds, coal and iron. Mr Wanke has lived and served professionally for mining operations in Germany, Australia, Indonesia, Papua New Guinea and Sierra Leone. Mr Wanke has managed mining operations through all phases, starting from greenfield exploration to full scale production as well as extension of existing mines.
Mr Wanke currently holds a position as General Manager for Marampa Iron Ore in Sierra Leone and has worked in the past as General Manager for Tolukuma Gold Mines in Papua New Guinea, Mine Manager for Atlas Iron in Western Australia, Technical Services Manager for Thiess (hard coal) in Indonesia, Mine Manager for Kimberley Diamonds in Western Australia, Technical Services Manager for Lightning Nickel in Western Australia, Technical Director for LMV, an engineering/surveying service provider for coal mines in Germany and Technical Services Manager and Licensed Surveyor for Laubag (lignite) in Germany.
Mr Wanke holds a Mine Engineering/Mine Surveying degree from Technical University Bergakademie Freiberg, a licensed Mine Surveyor's certificate in Germany and 1st class Mine Manger's certificates in Western Australia and Papua New Guinea.
Malcolm Day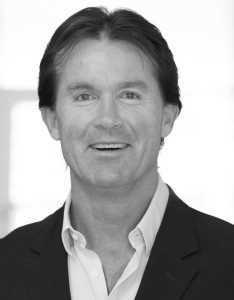 Non-Executive Director
Mr Day holds a Bachelor of Applied Science in Surveying and Mapping. Mr Day was the founder and inaugural Managing Director of Adultshop.com which listed on ASX in June 1999. In October 2010 Adultshop.com was privatised. Prior to founding Adultshop.com in 1996, Mr Day worked in the civil construction industry for ten years, 6 of which were spent in senior management as a Licensed Surveyor and then later as a Civil Engineer. Whilst working as a Surveyor, Mr Day spent 3 years conducting mining and exploration surveys in remote Western Australia. Mr Day is a Member of the Australian Institute of Company Directors. Mr Day is the Managing Director of ASX listed entity Delecta Limited (ASX Code: DLC).
Tim Turner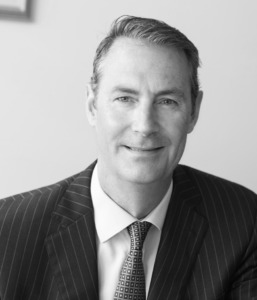 Non-Executive Director
Mr Turner is the senior partner of accounting and advisory Firm, HTG Partners. Mr Turner heads the audit and assurance division and is responsible for the issue of audit opinions for self-managed superannuation funds through to full reporting entities. He also has in excess of 30 years' experience in business development, structuring and general business consultancy.
Mr Turner has a Bachelor of Business Degree (Accounting), is a Registered Company, SMSF and Organisation Auditor, and a Chartered Tax Advisor.
Mr Turner also sits on the Board of Cape Lambert Resources Limited (ASX: CFE).
Melissa Chapman

CFO & Company Secretary
Melissa is a certified practising accountant with over 14 years of experience in the mining industry. She has worked extensively in Australia and the United Kingdom including five years as Group Financial Controller for the Beny Steinmetz Group. Melissa has a Bachelor of Accounting from Murdoch University and has been a member of CPA Australia since 2000. Melissa has completed a Graduate Diploma of Corporate Governance with Chartered Secretaries of Australia Ltd.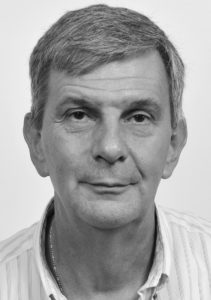 Christian Heili
Pr.Eng M.Sc. (Mining), MBA, M.Eng. FSAIMM, MSME
Project Director – Wolfsberg Lithium Project
Mr Heili is a mining engineer with more than 30 years' experience in business, project management and operations within the mining industry. Mr Heili has experience with a diverse range of commodities and has worked internationally on wide-ranging operations including underground mining and beneficiation processes. Mr Heili's previous roles include, overall Project Manager for Katanga Mining Ltd in DRC, Kinross Forrest Ltd in DRC, De Beers in South Africa, AngloGold Ashanti in Mali, Mine Manager for Mopani Copper Mines PLC, Production Manager for African Associated Mines (PVT) Ltd, and Anglo American Corp, VAAL Reefs Exploration and Mining Co. Ltd.
Mr Heili has an M.Sc. (Eng) from Montan-University of Leoben, Austria, and an MBA from Henley Management College, UK.
Subscribe to receive email alerts